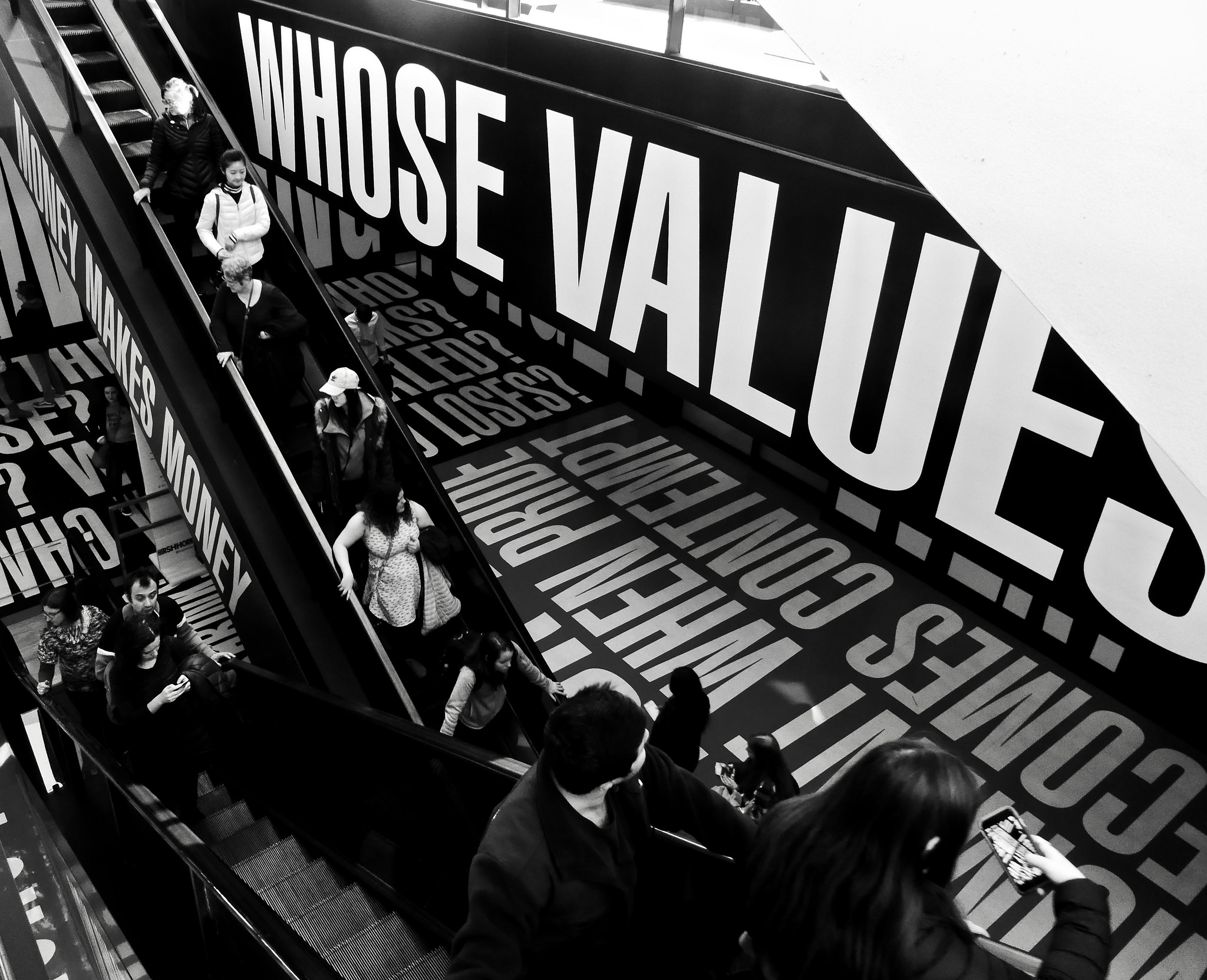 I teach leaders how to transform organisations by focusing on culture.
Business change is people change.
I have developed The Four Freedoms™ as a framework to create strategies to nurture and grow cultures based on five values.
Trust, Curiosity, Activism, Diversity, and Humility.
Trust
Reciprocity without ego.
We all have egos, but egos also create a sense of competition. Some competition is good, but inside an organisation, and across departments, it can create a lack of trust.
We work together to create a strategy that identifies and removes the barriers to trust and transparency.
Curiosity
Learning and growth through play.
"The eternal gulf between being and idea can only be bridged by the rainbow of imagination."- Johan Huizinga.
Innovation is about problem-solving, and we are all problem solvers, therefore innovation should be systemic across an organisation and not one person's job or partitioned in an internal lab. As children we developed our curiosity through play, unfortunately, tight deadlines and shifting priorities don't leave much time for curiosity.

Together we create a strategy that creates a breeding ground for play, through evoking a sense of curiosity about people, technology and its impact on roles, responsibly, your business and the world.
Activism
Empathetic and compassionate evolution.
Activism starts with the individual, they have their beliefs, values and want to change their world in some measurable way.

They are storytellers and storydoers who have found their voices. They use empathy and compassion as part of their rallying cry. Their individual stories match the stories of their chosen communities and together they amplify their collective messages.
Together, we create a strategy that reflects the story of the collective, and the impact desired.
Diversity
Innovation through difference and collective intelligence.
We all have different personal identities and personas, that when intertwined create a powerful wealth of knowledge and insights based on different experiences and perspectives of our worlds. Diversity is a mindset, but inclusion is about behaviours.

Together we create a strategy that celebrates those differences whilst learning from and harnessing the power of the collective intelligence.
Humility
Strength and leadership through vulnerability.
Technology is changing our understanding of what work will be and how we can continue to reach our human potential. We cannot definitively say what jobs will be available but we have a better idea of the skills needed for the future sustainability of community, business and society. We will need new types of leadership, those who have an innate understanding of what it means to be human, and one of our greatest characteristics of being human is our vulnerability.
Together we will create a strategy that reframes vulnerability as a strength and a quality of future leadership.
To discuss working with me please complete this form.